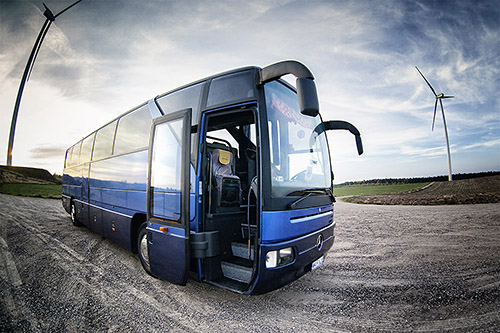 Komfort, Solidność, Odpowiedzialność, Pewność i Bezpieczeństwo to jest to co możemy zagwarantować wykonując usługi z naszej oferty.
Proponujemy usługi dla instytucji, firm, szkół, przedszkoli, fundacji, biur podróży oraz grup zorganizowanych w zakresie wyjazdów na:
konferencje, targi, spotkania i szkolenia

koncerty i imprezy sportowe

przewozy pracowników do/z pracy i dzieci do/z szkoły

spektakle teatralne, do kin, basenów i miejsc zabaw

wycieczki krajoznawcze, obozy, spływy kajakowe i zielone szkoły

wakacje i zimowiska

transfery np. lotnisko/dworzec - hotel

uroczystości rodzinne

połowy nad jeziora i morze

pielgrzymki i inne

Oferujemy profesjonalne usługi udokumentowane:
licencją na wykonywanie krajowego i zagranicznego transportu drogowego osób

certyfikatem kompetencji zawodowych w krajowym i zagranicznym transporcie drogowym osób

zatrudnianiem doświadczonych kierowców
Sprawność techniczna samochodów jest naszym priorytetem, dlatego przeprowadzamy regularne kontrole stanu technicznego autokarów obsługujących naszych klientów. Z całą odpowiedzialnością możemy zapewnić, że nasze autokary są pewnym środkiem transportu, który zawiezie naszych klientów wszędzie gdzie sobie tego zażyczą. Firma Auto-Team Filipski to nie tylko bezpieczne samochody ale doświadczeni i profesjonalni kierowcy. Odpowiedzialność i odpowiednie kompetencje a także wysoka kultura osobista to cechy naszych kierowców. Dzięki nim każda podróż upłynie w przyjemnej i komfortowej atmosferze. Zapraszamy wszystkich chętnych do wojaży po świecie, nasze samochody są po to by nasi Klienci mogli nie tylko delektować się podróżą, ale by wyjazd od początku do końca przebiegał bezstresowo.